LIFSA – Local Initiatives Fund – South Africa
Are you a civil society organisation?
Are you engaged in social impact actions in the townships?
Are you duly registered in South Africa?
We are interested in your actions and ideas.
Apply for LIFSA funding now!
LIFSA
promotes the care of vulnerable children and the empowerment of youth and women through support to civil society organisations in the townships of Gauteng.
Poverty and unemployment in South African townships have been amplified by the health crisis, which has also reduced the capacity of local associations to help the most vulnerable populations, especially children and girls. 
SAVE THE DATE: The second call for proposals will be launched on 18 September 2023.
Applications close on 22 October 2023 at 23:59pm.
Project selection: 23 October to 27 November 2023.
Laureats to be informed of their contractualisation after 27 November 2023.
An initiative of:

With the support of: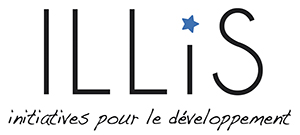 With the support of:
With the support of: